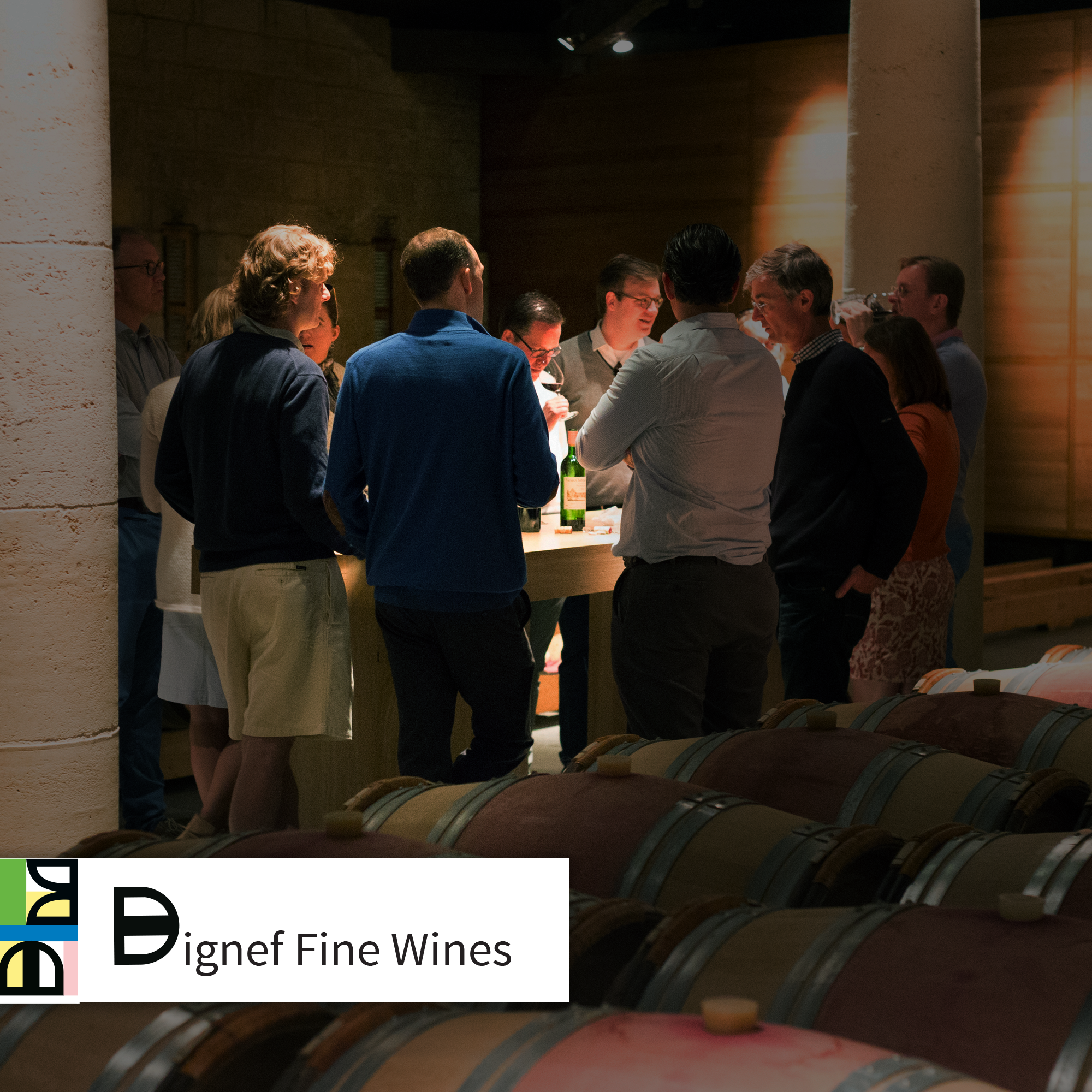 About
Dignef Fine Wines was established by Jan Dignef in 2012.
After his studies at the hotel school Spijker in Hoogstraten (Belgium) Jan Dignef completed his knowledge of wine in the D.U.A.D. course (Diplôme Universitaire d'Aptitude à la Dégustation) at the Institut d'Oenologie in Talence (Bordeaux). At Daniel Sanders' Château Haut-Bailly in Pessac-Léognan he gained the necessary experience in winegrowing. He was a sommelier at Roger Souvereyns' restaurant Scholteshof in Stevoort and Marco Pierre White's restaurant in London. Then he started as a wine merchant.
Dignef Fine Wines purchases fine wines from private persons and restaurants in Belgium and in the surrounding countries. Sales are focussed on the most important wine merchants in Europe and in Asia, but also on private persons all over the world. All wines offered by Dignef Fine Wines are stored in its private cellar. The clients can always ask for pictures and details. The wines are immediately available and are sent worldwide.